Barack Obama International Foundation School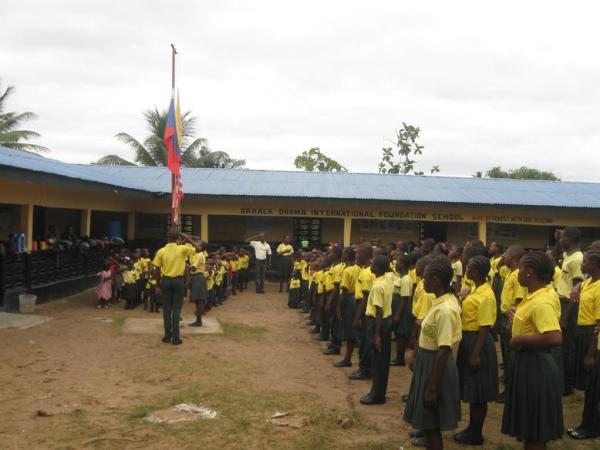 The Barack Obama School is in its 9th year of operation, with approximately 300 students in Pre-K through the ninth grade. The school has a staff of 20, including the principal, 14 teachers, a registrar, a computer/clerical person, a security guard/custodian, a cook and a part-time nurse.​​​​​​

The Obama School opened in September 2011, enrolling over 200 children in grades K-6. The cement-block building now has eight classrooms, two offices, a cafeteria, a septic system, bathrooms and a well, all funded by the Liberian Assistance Program, through the support of friends and several grants from groups such as the Returned Peace Corps Volunteers of WI-Madison. LAP also furnished the classrooms with desks and tables, bookshelves and the Ministry of Education's recommended school textbooks.

The school's name, Barack Obama International Foundation School, was chosen by the principal and parents to honor their ties to America. Like most Africans, they were excited about the election of an American president whose roots are, in part, in Africa. 

In the summer of 2017, LAP paid to rewire the Obama School so that the school could become part of country's electrical network. Electricity allows students to see much better in their classrooms during the rainy season.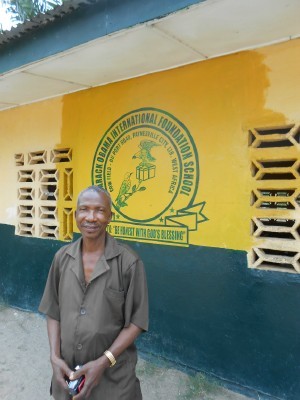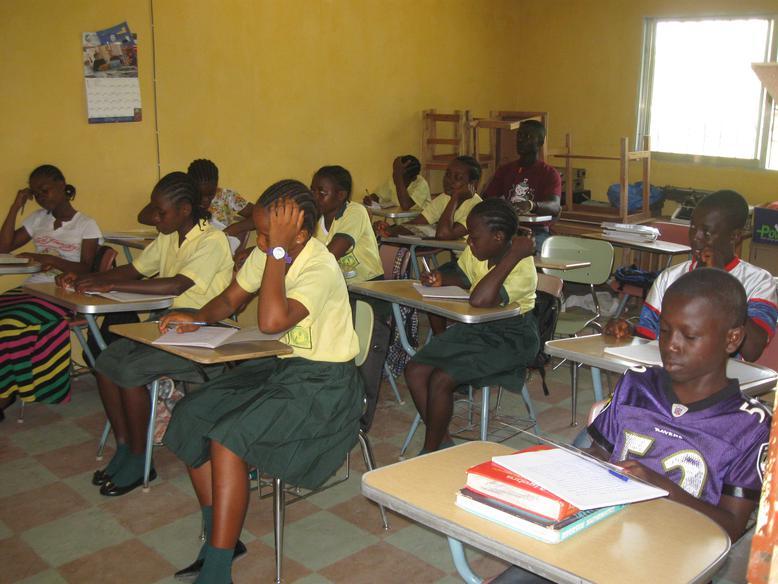 Eighth grade students sit in some of the 39 metal desks donated to the school by Friendship International of Beaver Dam, Wisconsin.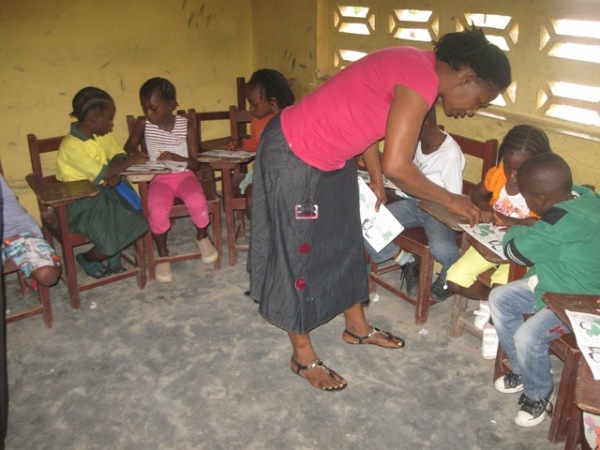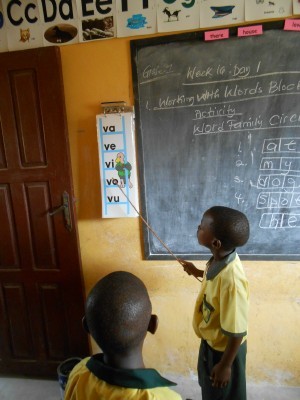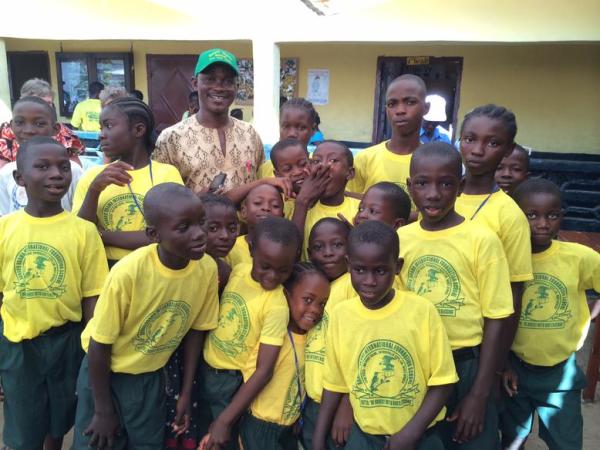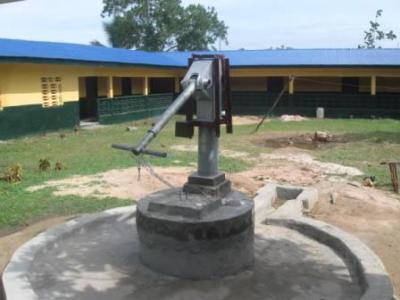 Obama's soccer coach visits with students at school.

Excellent Teachers Serve Obama School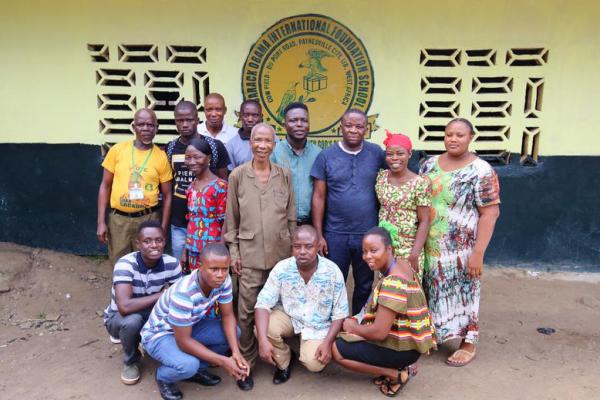 The Obama School has excellent teachers. Most of those hired when the school opened in 2011 are still there, while new teachers have joined the staff as the school has grown. Principal Kekula sets standards and expectations high, while treating staff with respect. Teachers are paid on time and encouraged to expand their own skills through in-service programs and outside educational courses.​​​​​​​​​​​​

LAP has paid the tuition of five Obama School teachers to attend two years of classes at LICOSSES, a school in Monrovia that provides post-high school education and teacher training. We also paid the tuition for the enrollment of two teachers in a course of study for C Certification, a program necessary for teachers to advance in Liberia. 

Teachers and Principal Kekula

photo by David Korte©dkortephoto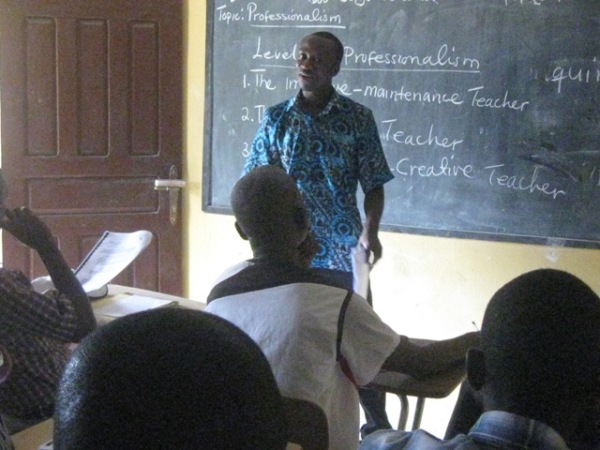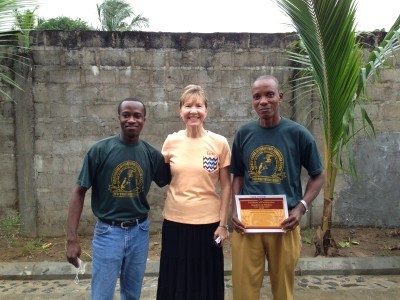 Two Obama School teachers attend C-Certification Program.

An in-service class is held for all Obama teachers.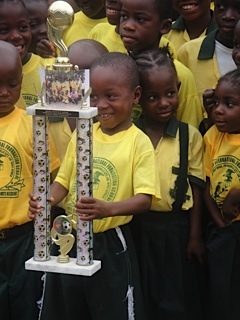 LAP believes that participation in sports or recreation is important for students at the Obama School and we have supported such activities by paying for equipment for soccer, kickball, volleyball and basketball for boys and girls. For several years, a LAP supporter has sent funding earmarked for sports. Those gifts have made it possible for the school to buy uniforms for the boys' soccer team and for the girls' kickball team, as well as soccer shoes, soccer balls and kick balls. The school competes in area school competitions and frequently wins trophies.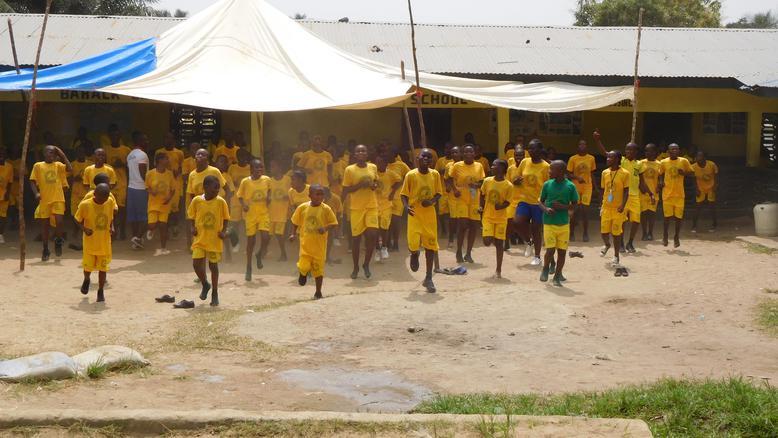 photo by David Korte©dkortephoto

Thanks to a grant from the Returned Peace Corps Volunteers of WI-Madison to buy books and teaching materials, LAP began a summer reading program at the Obama School in 2013. Designed for K-3rd grade students, more than 100 children, from the area, not just Obama School students, attend three days a week for four weeks in July or August. Teachers read aloud to groups of 8-10 children and discuss books and act out stories. The children are also served a snack. Beginning in the summer of 2017, 4th-6th grade children are now participating in the Summer Reading Program.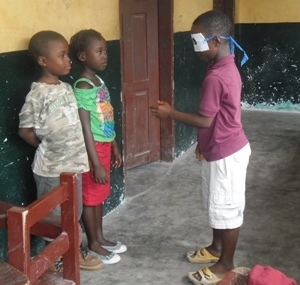 Children at the Obama School show the books they received for the Summer Reading Program.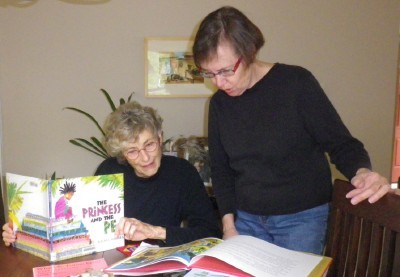 Three children act out a story they were read at the Summer Reading Program. 

LAP members go over the books to be mailed for the Summer Reading Program.